Property Overview
Located on a beautiful and conveniently located site on Hagley Avenue overlooking Hagley Park and located behind a row of cherry blossoms.
A leisurely 5 minute walk (or 2 minute bike through the park) to the Hospital with the commercial and retail city centre within a 10 minute walk.
The largely northwest facing development has easy access onto both Moorhouse and Hagley Avenues, great public transport links and on site bike parks.
The Apartment includes:
Generously proportioned floor area of between 60-65m2
One full size double bedroom with wardrobe
Large bathroom
Full size kitchen with dishdrawer
Open plan living and dining
Balcony that functions as a conservatory due to the double sliders at each end
Storage cupboard
Stylish, in-built media cabinet
Location Overview
Located on the fringe of Christchurch CBD, this property provides all the lifestyle that people want from a city centre location. Hagley Avenue is walking distance to the CBD or a short cycle or bus trip. It is also a very easy walking or cycyle distance to Christchurch Hospital, Hagley Park, Hagley College, shops and restaurants.
The population in Christchurch City at June 2017 was estimated to be 381,500 which is higher than before the earthquakes, this is an increase of 6,500 people from June 2016. By 2043, the city's population is projected to reach 459,100.
The city enjoys a stable and growing economy, and plays an integral role in the region's economic wellbeing. It is estimated that 80% of Christchurch's residents aged 15 years and over have some type of formal qualification ranging from Level 1 Certificate to a Bachelor degree or higher.
Opposite Hagley Park
450m to Hagley College
900m to Christchurch Hospital
2.1km to Christchurch CBD
2.2km to Tower Junction Mega Centre
Bus Stop available on Moorhouse Ave
Why we selected this opportunity
Expected Completion Date
June 2019
Rental appraisal
Expected gross return of 5.89%
Prime location
Close to Christchurch CBD & Christchurch Hospital
Ideal for short rentals
$420-$525 per week during Winter (50% occupancy)
$672-$840 per week during Summer (80% occupancy)
Open plan living with plenty of storage
Walking or cycle distance to shops & restaurants
Real Estate Investar approved investment
Each opportunity we select goes through a robust due diligence process to ensure it is "investment-grade" stock.

We use our unique suite of property research tools to carry out a 7-point check in the following categories: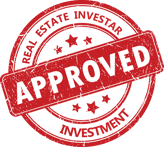 Location / Suburb / Infrastructure
Yields / Cash Flow
Equity / Value
Development Overview
Contract Terms
Capital Growth
Supply and Demand Metrics
If you are interested in learning more about the Hagley Avenue Apartments, Christchurch, please call our agent or submit your details to receive our detailed Information Brief.
Contact Details
John Lodge
Licensee Salesperson and Property Investment Specialist
027 256 3838
Limited stock available
Complete your details to register your interest and a Property Investment Specialist will contact you to answer any questions you may have.